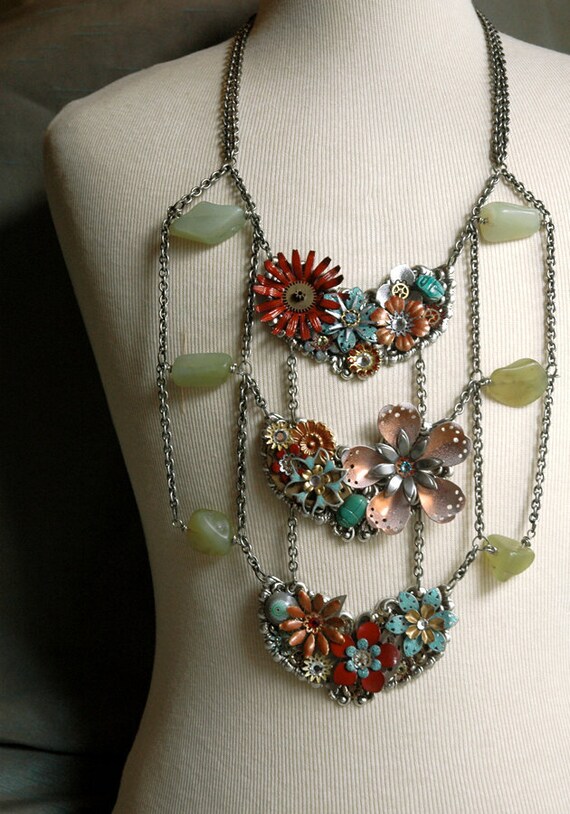 This necklace features a three tier steampunk assemblage strung with light green jasper stones and antiqued silver chain. Stone scarabs and shells are nestled within the steampunk flower garden.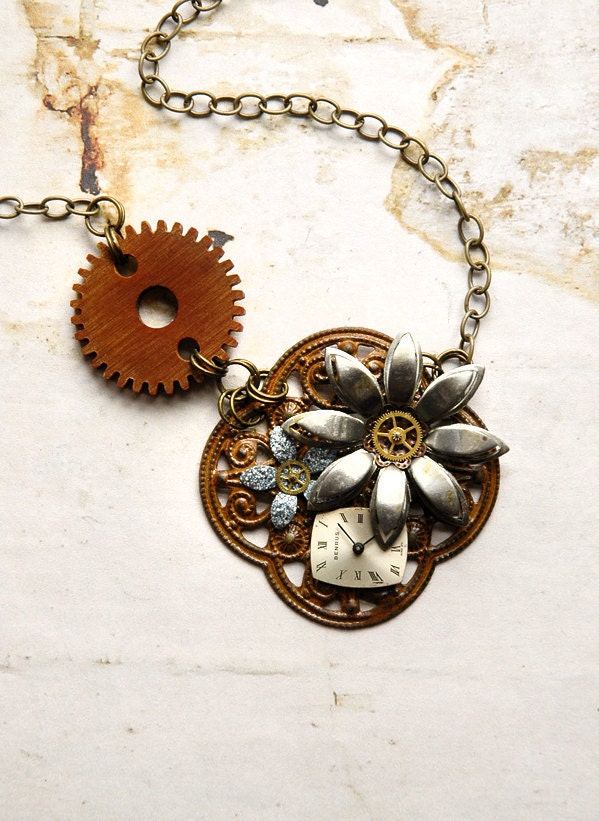 This steampunk flower necklace has an interesting twist - a vintage brown watch cog! The cog accents the steampunk pendant asymmetrically.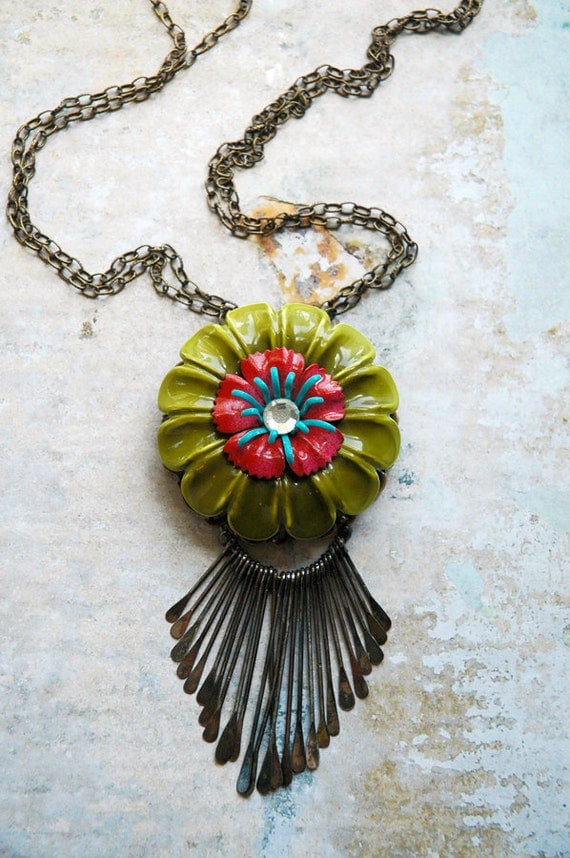 This flower necklace is inspired by shamans and the rainforest. I love the harmony between the metal spikes and the retro neon flowers.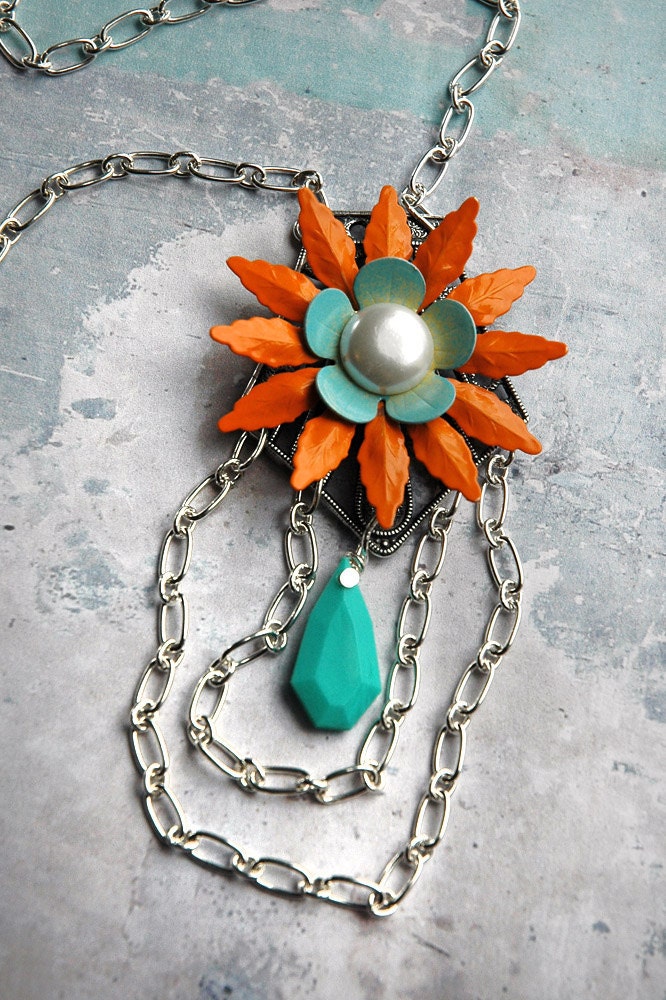 Orange and aqua create an energetic pop of color. This necklace is inspired by Aztec design and the magic of a sunrise.
These are but a few of the fantastic designs you can get 25% off on right now. Visit my
shop
to view more jewelry designs.
xoxo
Kristin